Hi,
I would like to transform the Attribute Statistic node into a field node. I think it creates a lot more usecases, because you could get the statistics of indiviual elements of the geometry rather than the hole domain. I had many moments when this would be very handy.
It could look something like that (All output sockets are fields):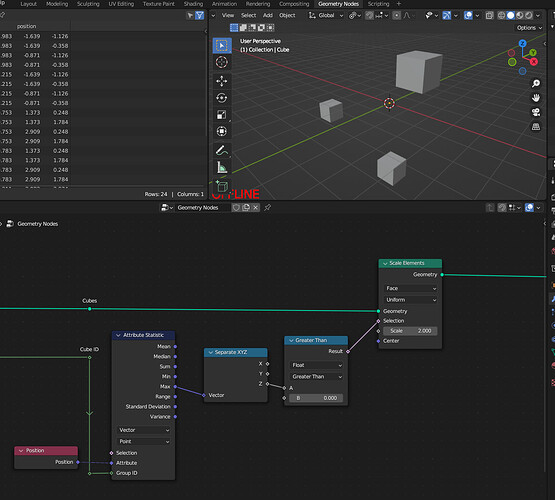 Changes:
add Group ID (Inspired by "Index of Nearest" Node)
remove Maybe Remove Selection socket, because it would be controlable by the GroupID or the evaluated mesh
remove Geometry socket, because its not needed for fields
remove Domain enum
Iam very new to blender development and c++ but, i would like to try. But before i develop something which is against the plans of geonodes, I wanted to get a discussion going, what the best way of implementing this would be.