I have started looking into the collada import and export for blender 2.8. In particular i am setting up the Material exporter and importer. Here i need some help to understand what users actually need and how we could support this best.
Import
For Import i have decided to use a principled bsdf shader since that is the default anyways.
For simple material definitions i can do something like this:
Set the default values for diffuse color and specular color directly inside the Shader
For Transparency i can add a "Transparent bsdf" shader
For Emmission i can add an "Emission shader"
So here is my first attempt. This node tree is actually already created by the Collada Importer: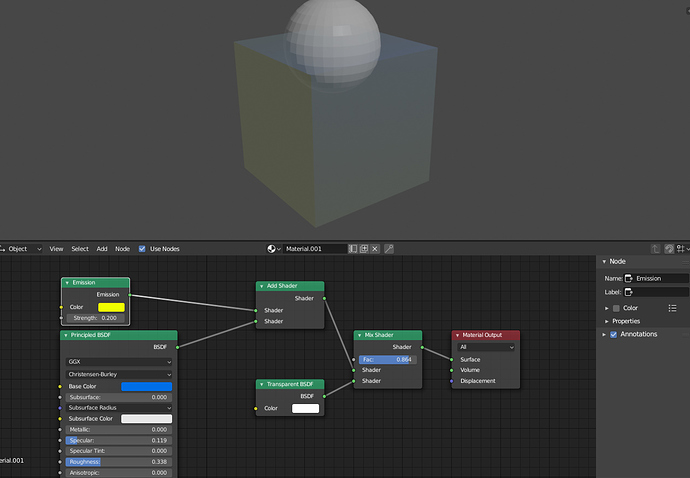 Texture support is not yet implemented but its in the todo list

Question: How to handle Phong, Blinn and Lambert ?
Export
For export i have other issues. Especially from where shall i get the data? For now i search for a principled
bsdf shader in the material. If there is none i fallback to the material definitions for when use nodes is disabled. But that looks like not very useful?
Any advise for where to proceed with that is very appreciated