Issue / Need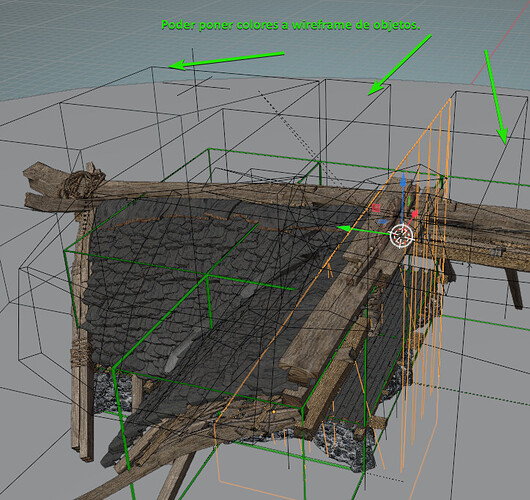 I know there is an object and random wireframe mode in Wireframe draw, but the same is not true in Solid (Workbench), Lookdev or rendered mode.
I would love this feature. The code for coloured or object based wireframe colour is there, but not in the other draw modes. There must be a way to add the wireframe random color or object colour to the other editors.
Question
How could I draw the same wireframe overlays from Wireframe Draw mode into the other viewport solid, lookdev and rendered systems and overlays?
The current code to draw wireframes in wireframe display is where? How is it implemented?
Reasons
As a UX, I can use many booleans, work multiple forces, use many nulls as reference, work lattices on lattices, and many other elements in solid, lookdev or rendered mode. I need to see them, but black lines on lines is not clear what line of what object I'm clicking on. If they had random color or object based color coding, then I could quickly distinguish which one I could or should click on. This will save time, make life more efficient and makes every day viewport manipulation a little easier.
Rclick Select requests for this feature:
Others who have needed this:
https://blender.community/c/rightclickselect/bqhbbc/
https://blender.community/c/rightclickselect/dmhbbc/
https://blender.community/c/rightclickselect/BXgbbc/
https://blender.community/c/rightclickselect/PYfbbc/
https://blender.community/c/rightclickselect/jTdbbc/