I am noticing that if I set the Blender file to inches, in geometry nodes, some nodes respect the global settings, some don't.
For example when creating a mesh line, the inputs are in the default units. However, other nodes like Combine XYZ and Value appear to be based on a meter.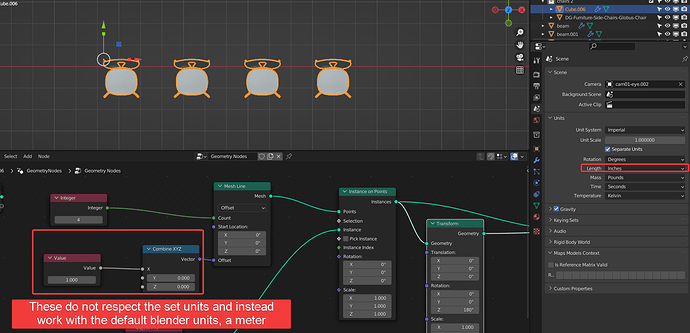 Suggestion wherever there are value inputs, they should respect the unit set in the world settings.
Should this be filed as a bug?