I agree that if your goal is to have only horizontal connections that is worse.
But if the goal is just to increase spacing between sockets, I think that is better.
I don't really see a difference between lone_noel prototype and just hiding node options.
Cleaner case would always be Hide Unused Sockets as you said.
So, I am just making a proposal, in case, we try to keep unused sockets visible for collapsed nodes.
If I combine that with Claus intuition, we can end up with something like that, by using two rows and shifting a socket every 2 sockets.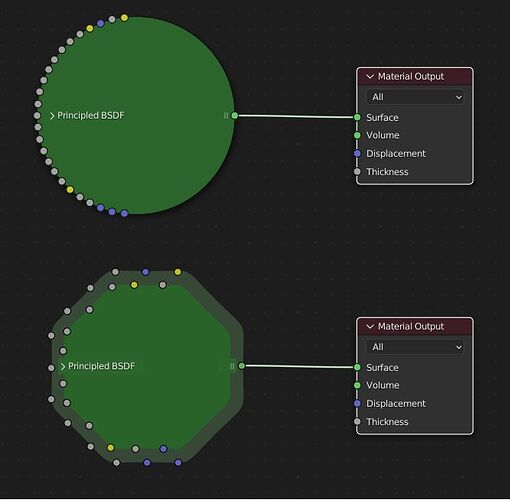 What is important is the ease of access to the socket, the ease to recognize them by their index, and the reduced size of the node.