Hello at all developers.
THIS TOPICS IS CREATED FOR TALK ABOUT THE SYSTEM.
i make a short list with a question and the correct awnser.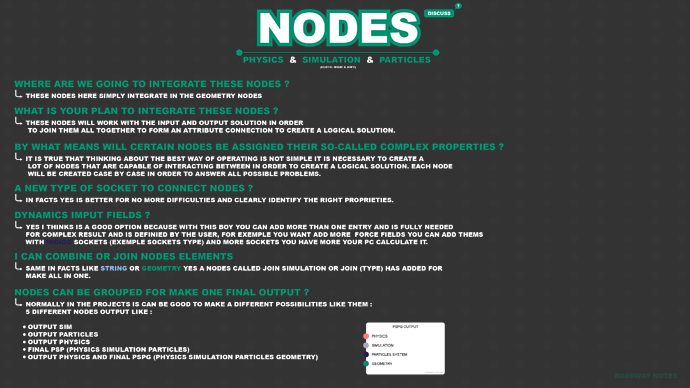 Question i will be add,
is can be multi-threaded ?
→ Yes is planned logically.
---
About your ideas, your experience and your main goal what is the best way to follow. For me i would be add in nodes a function and Events proprieties for make the system more dynamics and more evolved. Is been like game engine i know but is a part only for these thing because i know you can make a lot of thing with this like control the disparition when the particles is "Killed" by exemple… and many mores.