Hi,
I am new to this forum and think this might be the right place to ask some questions.
I just finished coding my Addon for Blender 2.8 alpha and want to publish it. I think more people can make use of it.
The Plugin is called Drawchitecture and it's a toolset for creating Temporary Plane-Arrays as Workplanes based on the previously drawn greasepencil strokes and based on selection of verticies of gp strokes.

I found these pages and will try to match all requirements mentioned, is this correct?

https://wiki.blender.org/wiki/Process/Addons/Guidelines/metainfo#Publishing_a_script_in_Blender
since my addon is placed in the Toolbar and the look of 2.8 changed, i think this might be criticised
it looks like this right now: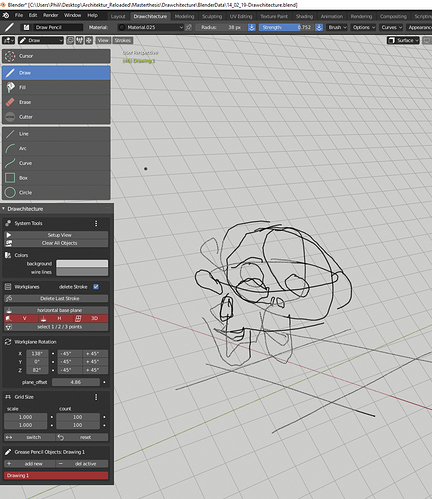 I am looking for tips and info on how to publish it right and looking forward to recieve feedback on it.