I have thought of a workflow like this, to create face animation in a 2D view, but then projecting on top of a model and such.
Though it makes sense to use pixel boolean operations in the compositor, this way is kinda weak, because Blender currently missing, real time compositing capabilities (though there are talks to make this happen in the foreseable future). Pixel based operations work nicely provided that you exclude the real time factor.
So the most obvious solution is to model everything in 3D with the risk of loosing the 2D philosophy. But with your work so far I can see this idea becoming feasible once again.
Creating a 2D animated rig, with boolean operations and such, animated and fine-tuned properly right on the 3D view, with no intermediate steps.
Such as for example a typical use case is this: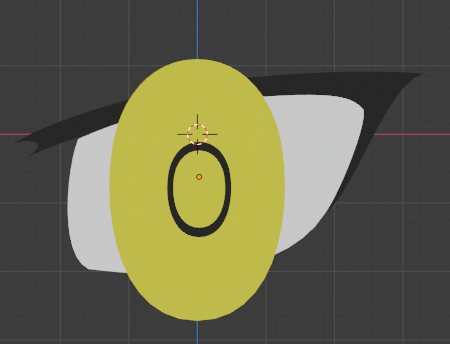 https://www.dropbox.com/s/sxyubry9wiq07q0/anime-eye.blend?dl=0