I'm in the process of trying to understand the cloth properties a little more deeply…
I also would like to create some more cloth presets for the following fabrics:
Burlap
Cashmere
Flannel
Polyester
Satin
Spandex
Taffeta
Terrycloth
Wool
So my question is, what would the properties of these fabrics be?
And how were the properties of the base 5 presets created? Was it empirical testing until it looks somewhat close to the real thing or are they behind some "scientific" properties?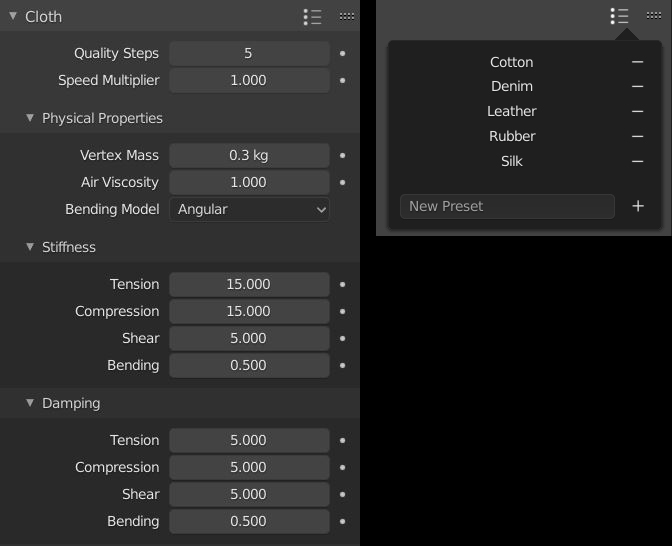 Thanks.