Hi @brecht @LazyDodo or anyone who can point me into the right direction.
If u have a displacement node connected to the displacement input of the material output node, how would be the best approach to get this data as a mesh?
It´s rendering in the viewport, right?
So how can I access that data and can you please point me to the code where this gets executed.
Basically applying the displacement node.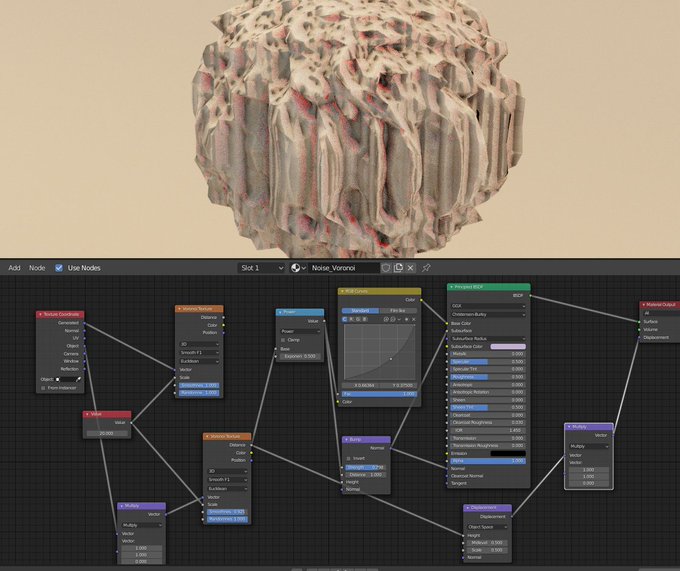 Any hints to a good approach would be welcome.
Thanks in advanced
I know of a similar open task for it, nobody has (yet) decided to work on it though.
https://developer.blender.org/T54656
Again, I would like to only do this: Convert the vector displacement output which we get in the viewport rendering into a 3d mesh, no more no less,
with a click of a button: convert to mesh