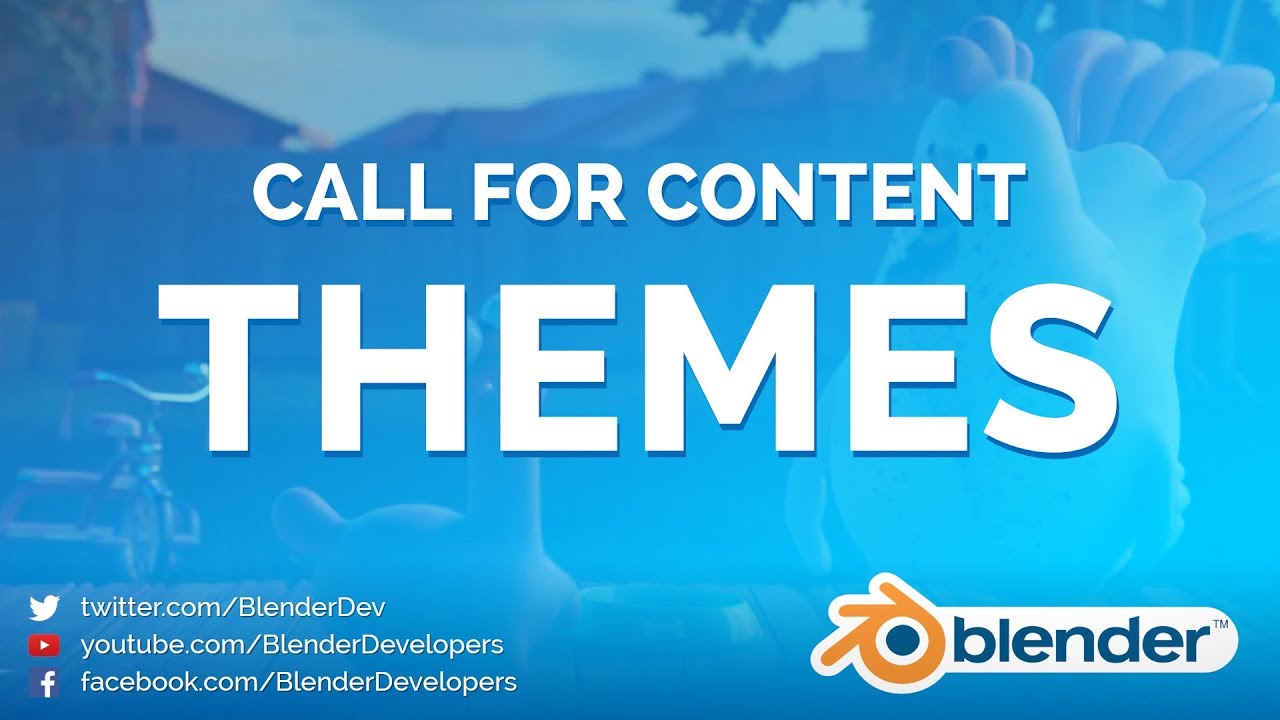 ---
Themes! Who doesn't like customization? Blender has plenty, and even more with Blender 2.8.
However, themes need maintenance. Pretty much every theme currently shipping with Blender needs adjustments for the new widgets like tabs or new editors. So, why not giving Blender 2.8 a whole new batch of community-contributed themes!
Blender 2.80 will ship with 8 themes. The default (Blender Dark) and a lighter (Blender Light) version are in, we need 6 more, here's where you come in.
Sharing
Share your Blender 2.8 theme with the world. Make sure every setting and Workspace is readable, text contrast is good enough, and that it's as consistent as possible.
Open Blender, User Preferences, Themes, Reset to Default Theme and start tweaking.
Once you're happy, save it by clicking on the plus icon, name it.
Themes are saved as XML files, you'll find them in your User Preferences folder 2.80/scripts/presets/interface_theme.
Drag and drop the XML into a reply here together with fullscreen captures of the theme in multiple workspaces and editors, preferably complex files like the ones available for demo.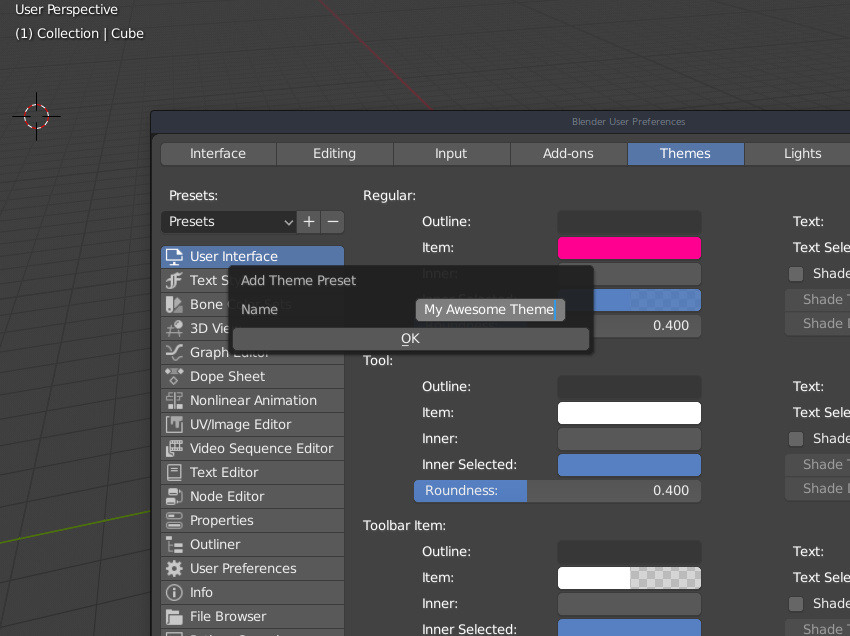 Not feeling creative?
Vote! Give a

to your favorite theme posted here.
Themes will be picked during next week before the Beta release of Blender 2.8. They can be updated over time during the Beta stage until the final release.
Let the theming begin!
Pablo