Hello,
I was working on a complex shape and I create a simple shape where every line in the simple shape is matched up with the complex shape. I also used the Boolean with "difference". Something was wrong, so I ended up investigating and found out the cause.
Here's the explanation and picture below: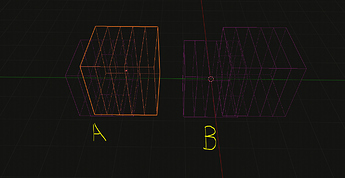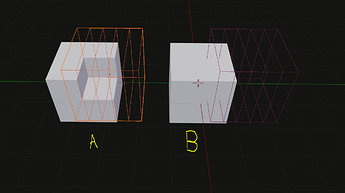 EDIT 1:
Okay. just check to see if I can upload 2 pictures, which is all good. Okay, The "A" have 2 cubes where these lines are not aligned with the other cube's lines. You can see that it have loop cuts (this is very similar case where my complex shape has). You can look at two pictures on left and right. You'll see that the right picture show that "A" where boolean is working properly.
The "B" have the opposite idea to what "A" is where two cubes have their lines just perfectly aligned. On the right picture is showing that the boolean is not working properly due to these lines being aligned…
Please note that I'll report this issue as well.