Hi! @pablovazquez or @fsiddi , didn't know exactly where to put this, I hope it's fine here.
Maybe you already know it, but I just wanted to report that these lists of features in the 2.80 page looks quite broken on the mobile version.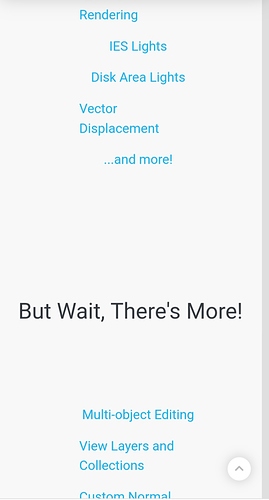 It's a minor thing, especially since it's probabily visited a lot more on desktop, but I think it's a pity since everything else looks great.