Through the course of evaluating 3.0 LTS for use at our studio I noticed that we have some 2.93 LTS files where the bevel modifier is overshooting in some very interesting ways. Digging deeper and I've discovered that the root cause seems to stem from the use of a decimate modifier before the bevel to act as a non-destructive 'limited dissolve', which sometimes doesn't always remove interior verts such as this one: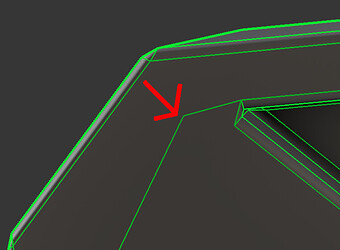 As you can see, In 2.93, the bevel modifier doesn't really care- it happily handles it without any issues. 3+ is a much different story: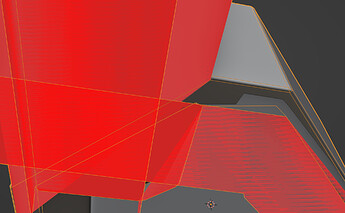 This overshoot seems to be caused by the Loop Slide option. If I disable it on the bevel modifier the results are as I would expect (minus the loop slide behavior of course).
Now obviously, the underlying geo wouldn't have these extra verts or the model could be fixed manually, etc. I'm mainly concerned about whether or not this is a fundamental change in how the bevel modifier works in 3+ compared to 2.93.
If the bevel modifier functionality changed, I'm not here asking for it to be changed back, I know that major revisions are opportunities to 'break things' for future improvements. I just need to know if this a regression that I should bug, or is there new functionality with the bevel modifier that would cause these wild overshoots? For clarity, the bevel modifier here is set to a very small amount (as you can see in the first screenshot) but the overshoot are insane… observe: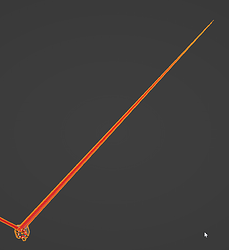 If this is a bug, I have a min-repro .blend I can submit with a bug report. Thanks!