Hello.
I want to make a small suggestion to the material distribution on generated faces with uneven segment count (1, 3, etc).

Left picture shows the bevel lines in edit mode, right shows the final material distribution for Segments:1.
As you can see, the automatic behavior can turn out a bit chaotic between different materials.
But adjusting the material index setting results in this:


You can see one color always interrupts the other two. In this case its not useful either.
To make generated faces more sorted I suggest to give materials with lower material slot index priority over the other.
So in my example: red would be first, green second, yellow third.
The standard Bevel result is much nicer: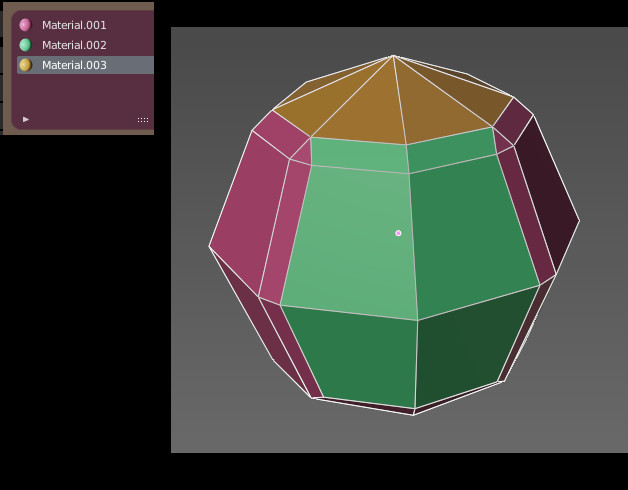 This also allows the user to sort via the material slot list.
I would be happy to have this.