Hi all

Am not sure wether i've choosen the right forum for this but before i report a bug, i want to submit it at your view/critics…
It's a bug on AO node. Remove AO, all is ok, leave AO you get shitty black thingies on your model…
1st here's the blend:
( ooookay… guys this is shitty that this forum refuses .blend or .rar !
It's just like if GIMP would refuse images ^^ )
well… you got the file here from blender artists:
https://blenderartists.org/uploads/short-url/2MJXTYTlvR607Kc7Stk80K5U1XA.blend
from the main topic: After Blender Terminator, I found Blender Predator :D ( AO node bug ? ) - Technical Support - Blender Artists Community
and here's what it visually gives: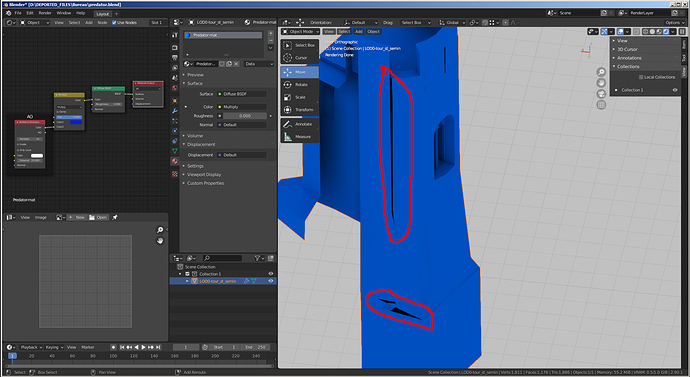 What's you opinion on this ?
Is this a bug that should be reported ? ( i have to say i got those black things very often on many of my renders )
Can this be worked-around ?
Thanks in advance and…
Happy blending !