Notes for meeting of Monday, 10 August 2020. 11:00 CEST / UTC 9:00 on #blender-coders on blender.chat.
Announcements
Code Quality Day
Bug Sprint Week
The activity started well in the beginning of the week, and it dropped a bit by the end of it.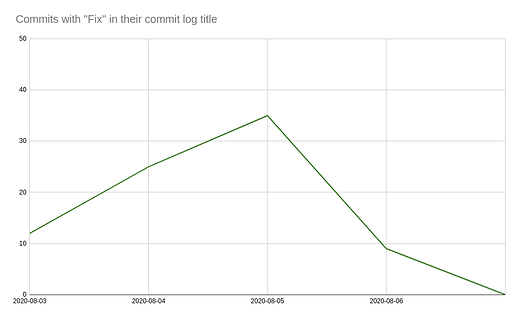 Part of this is the code quality Friday that coincided with the bug sprint. Part is the delay from when a bug gets fixed, then reviewed and merged.
Blender 2.90
New Features and Changes
Blender 2.91
Weekly Reports