Asking here first in case the checkbox has been moved.
In Blender 2.79, there's a way to enable the polygon indices in the side panel.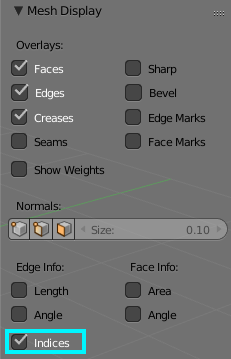 Does this option still exist in 2.80? I can't seem to find it in the overlays.
If it's a bug I'll report it, just wanted to check first if it was removed by design.