I think this is more or like a placeholder for the actual image…
Very true. Updated.
Use colored Blender logo
Use correct Blender logo type
Added Blender Fund section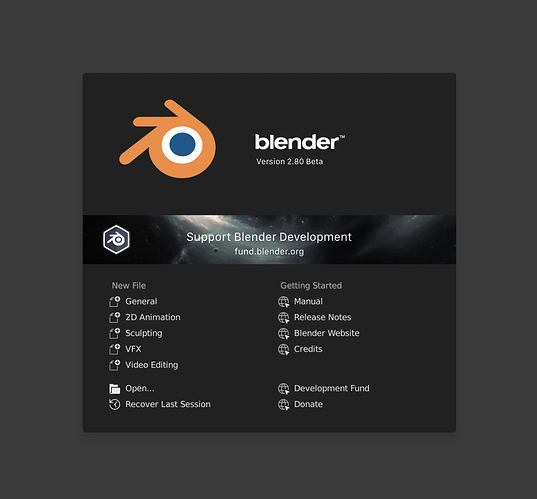 Alternative version, simpler in a few ways:
Update: The separation between logo and text may not be allowed, so I made a new version: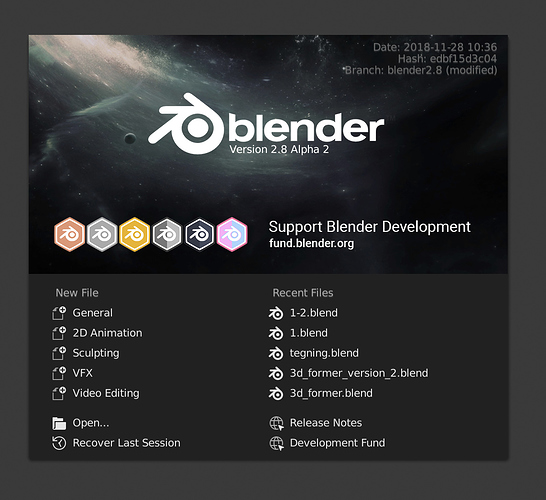 The space background is made by Gleb Alexandrov
Patch to move the text to correct positions and make text correct colors:

i like the idea of simplicity, but isn't that too much in your face? maybe put all the badges there and remove support blender deveopement since it's down right corner, but keep fund.blender…and if you click any badge it gets you straight to it's assoicated page.
It is gonna look like natron´s screen. which is a big no-no at the moment.


Splash screen needs its custom library. There´s no way to keep blender "boxed" when the title itself demands dynamic shapes. UIX.
One more, since the theme of construction definitely fits a beta build: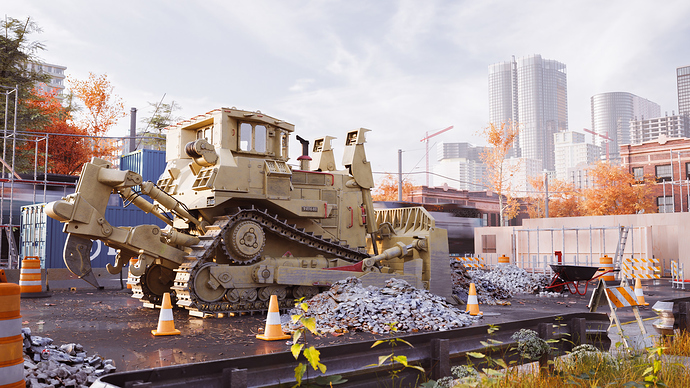 I'm happy to CC0 the image itself, though I can't provide the file for this one since the assets used are not.
I think the variant of Williams is simple but great and has a professional appearance
Border like this?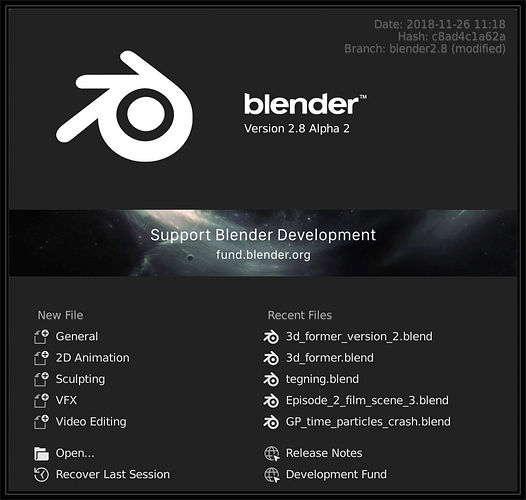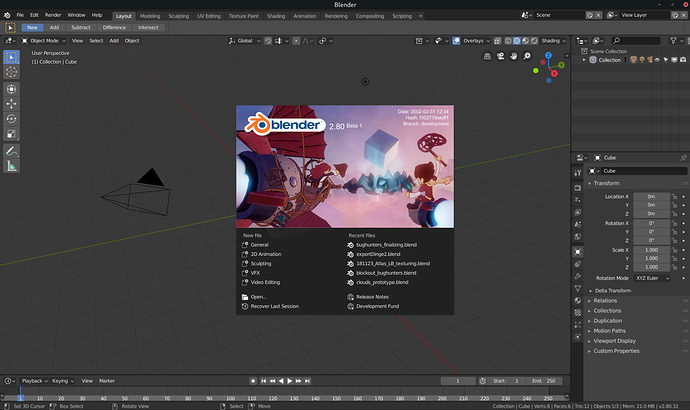 By the way … I made a bit of a compositing update for my scene today. And I also pasted it into the blernder UI to see, how it'd work…
This is so far the best one as it draws attention to the actual text about the fund rather than the artwork. The notion of the fund is the main focal point of the splash screen.
Hmmm, i think i agree.
This feels more appropriate for a beta and draws attention to what it should.
Even though i also posted a proposal here i would be happy to see Williams reduced style for the beta version of the screen. What about using splash images only for actual releases?
It looks so good, that I'd be more than happy to see it in the official release as well.
Pity I can't give it more than one "like".
Why? You can press the heart… it will not delete the other likes you did…
I already did it and simply can't click it again - just one "like" per user for one post.
Everything possible should be used to market Blender in the most effective way!
Perfect splash screen for the final version!
And it is a nice movie!
Hope you all will consider my splash screen render submission. I was planning to submit a few weeks ago but I was swept up with school work and forgot until I watched Blender Today just now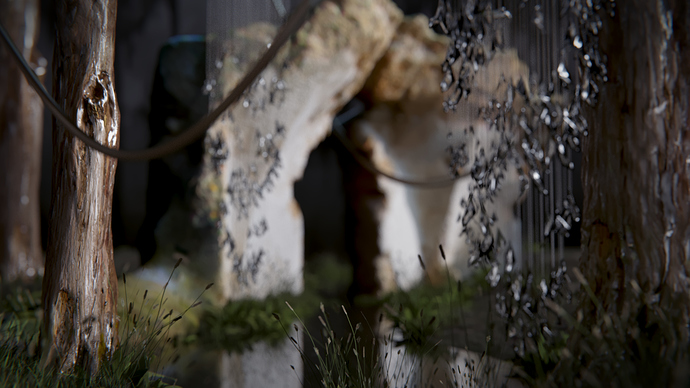 The B/W Blender Logo, even though it goes against the rules (there are rather strict guidelines on how to use the Blender logo and what modifications are allowed as far as I remember), would be the perfect fit in my opinion. Simply because it also gives you a hint on the monochromatic icon changes that were made. Together with the Dev Fund banner, this would in my opinion perfectly fit a beta build. It's a visual statement.
True, B/W is okay. Unsure if the proportion change between logo and font is supported as well, but for this splash screen to work it is visually needed anyways, so go for it.
Speaking about splash screens. Any news about the console showing up when starting blender?