I am working with some assets that have extremely long names, and the UI doesn't expand drop-downs and the outline doesn't scroll enough to handle such long names: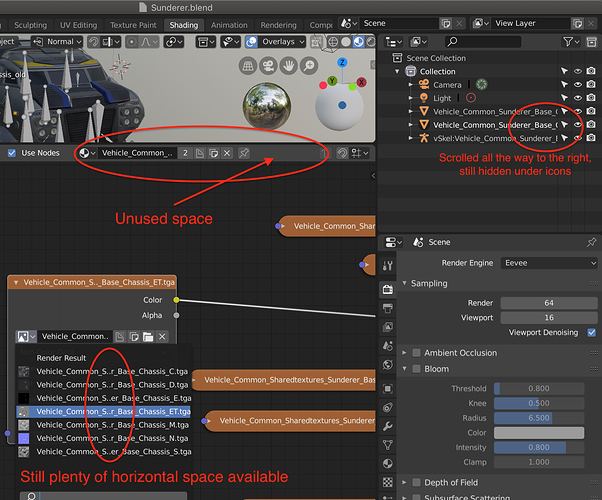 The dropdown on both the texture nodes and on the upper material selector do not expand horizontally even though there is space to do so. Additionally, in the outliner even if you scroll all the way to the right, the view and selection icons still obscure the end of the name.
Any improvements made to make better use of available screen space would be appreciated.