Nonetheless I took it as a little challenge: New shear mode in simple deform modifier GraphicAll — Blender.Community
Not perfect but usable. If you find advantages over displacement let me know.

Until then I wont submit the patch since its a duplicate feature.
Super cool
Can you share shear patch? )
That's not a duplicate feature. The Displace method is not at all obvious. IMO it's better to have something explicit.
Thats the kind of opinion Im looking for!

Thanks, here it is: ⚙ D9648 Add 'Shear' deform mode to the SimpleDeform modifier
I noticed another annoyance with displacement shearing, see patch description for info.
Just perfect!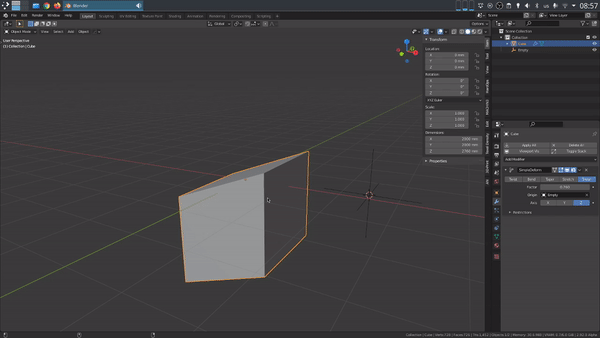 But it dont allow to control by value