Pie menu is a good tool. But sometimes it adds some chaos.
Header menus and Pie menus (shortcut menus), these menus looks different.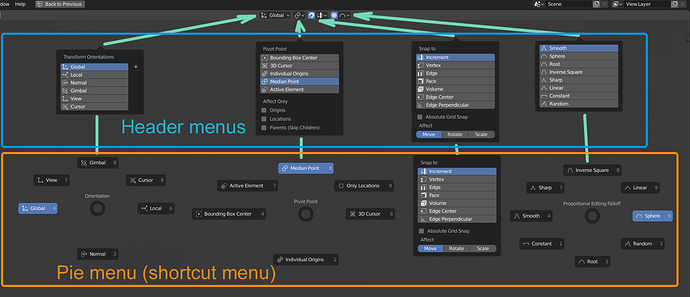 The same menus, but look in two different versions. This is Inconsistent.
User needs to remember two different menus that do the same thing.
Pie menus have limited functionality, not all elements are presented.
I think the shortcut menus should look the same as Header menus. It will be better for us if we refuse Pie menus in this place.
sorry for my English