I've been making an addon for myself, for auto adding subtitles as text strips in the VSE.(And yes there are other software that do it better and faster…but after a week in developing the addon I prefer using blender)
While I did made the addon and use it. I had to auto adjust the position of the text strip by giving some "magic numbers" because the Python API doesn't expose the underlying data for the rectangle created for the text strip object. In order to properly position the text (especially when there is a background rectangle added) on the screen, I need to know the bounding box of the text or the rectangle behind it.
How can I get that data or if I cannot, what is the calculation formula that's used for calculating the background rectangle? So I can reverse it in my code.
At the moment with using magic numbers I've managed to have it where the addon can somewhat position the boxes properly…but usually that's a bit off.
Here are demonstrations of what usually is the case.(the projects I'm working are NDA):
sometimes it's correct:


But most of the times it either intersects or is separate.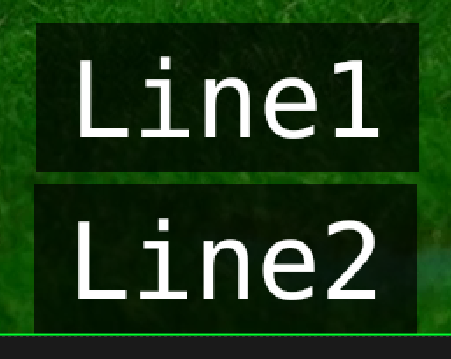 Now if I somehow can get a reliable data, or guess of the size of a text strip's bounding box, I can go ahead and even add support for format like .ssa( SubStation Alpha) subtitle format for different styling of different text strips or having a part of the line be in one style while the other part in a different style(mainly color).
In subtitle edit software

In Blender